Our group is interested in studying Natural variation between Saccharomyces isolates and for this, we are isolating hundreds of new S. cerevisiae, S. uvarum and S. eubayanus isolates from Central and South Chile. With this, we aim to identify the genetic variants underlying phenotypic differences across isolates during beer fermentation and obtain new isolates suitable for the beer industry
Our Team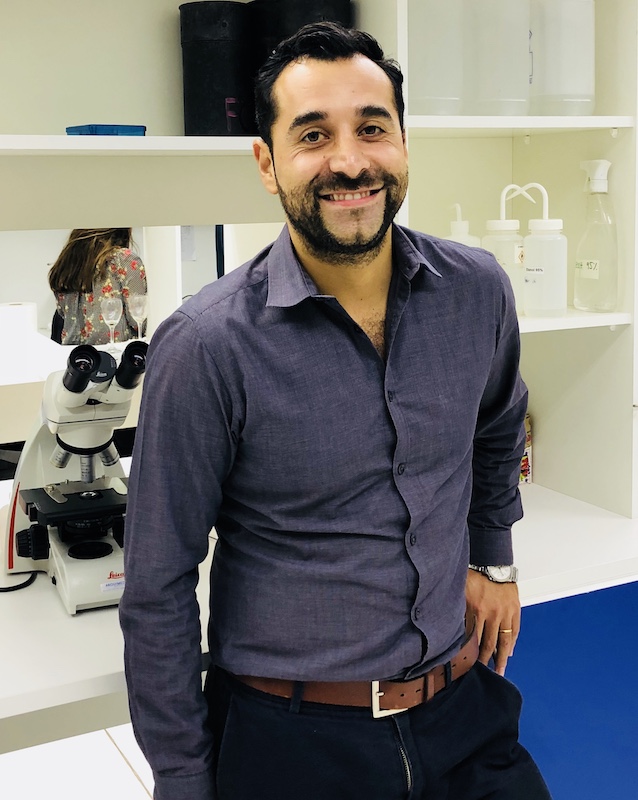 Francisco Cubillos
Principal investigator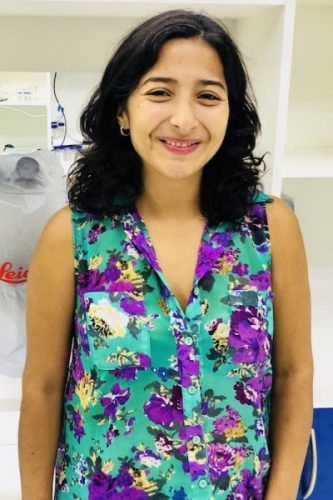 Valentina Abarca
Lab Manager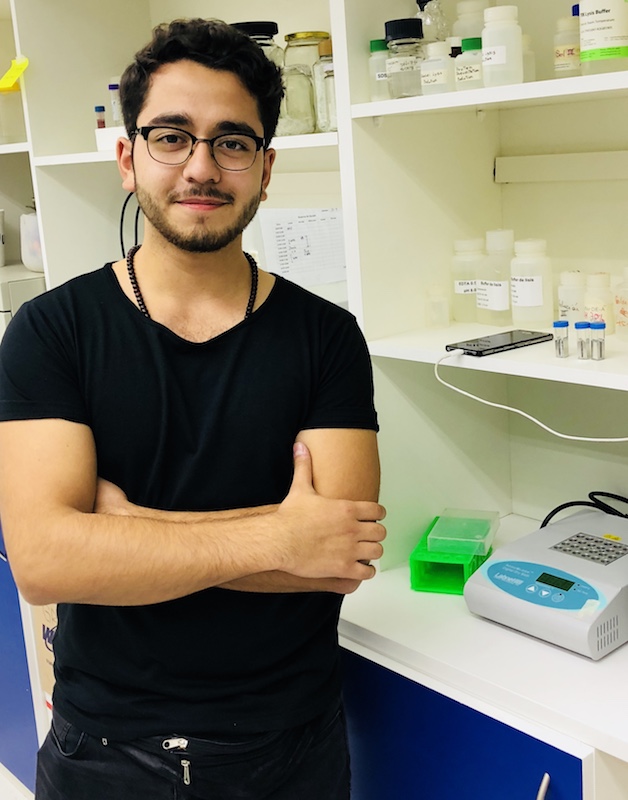 Antonio Molina
Technician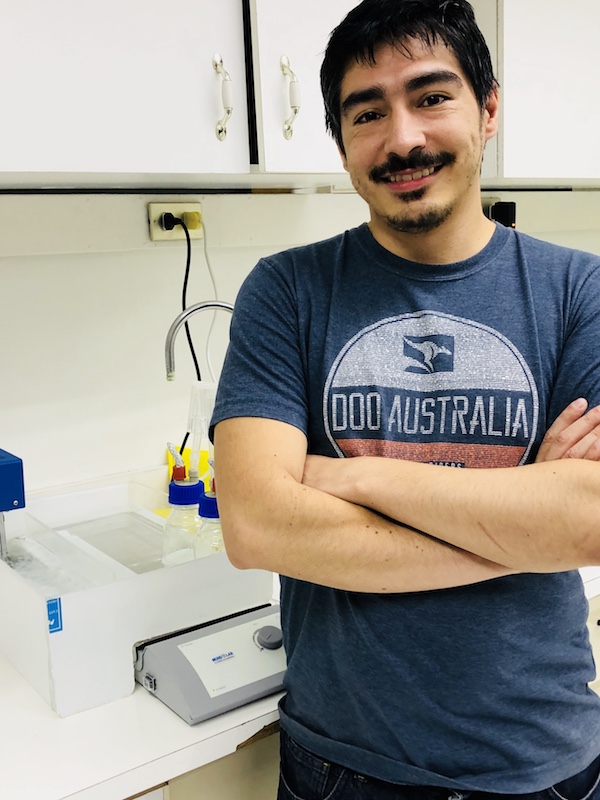 Carlos Villarroel
Postdoc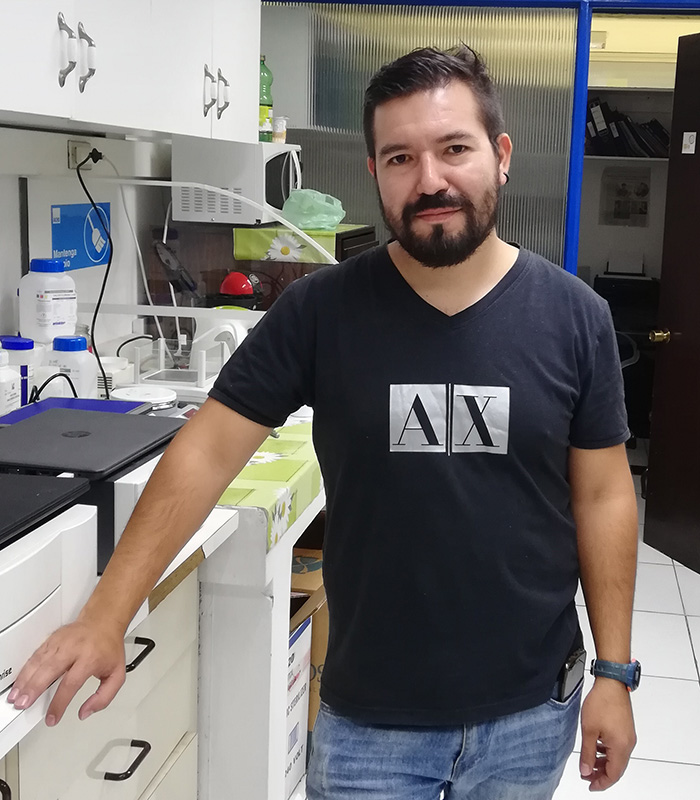 Wladimir Mardones
Postdoc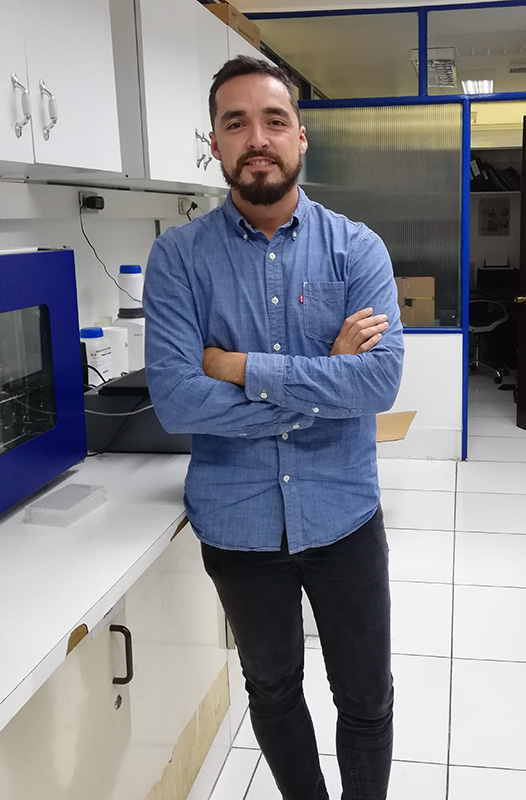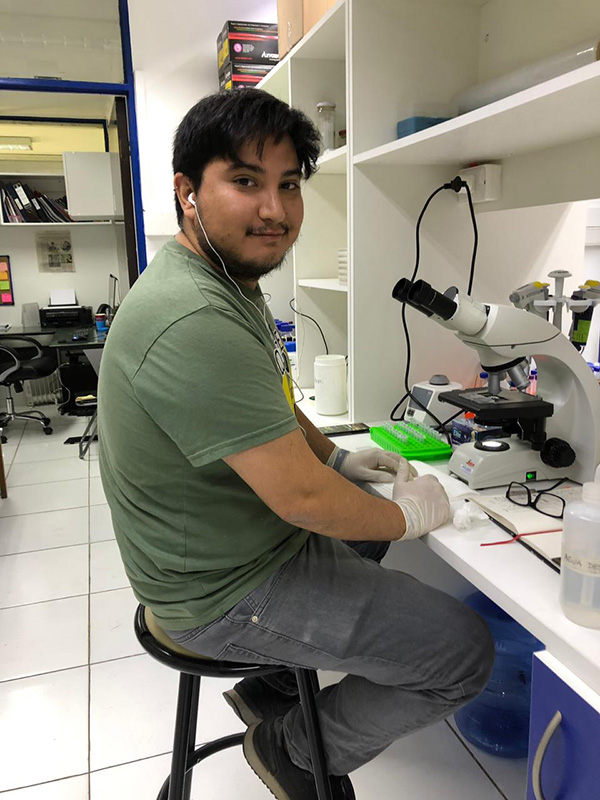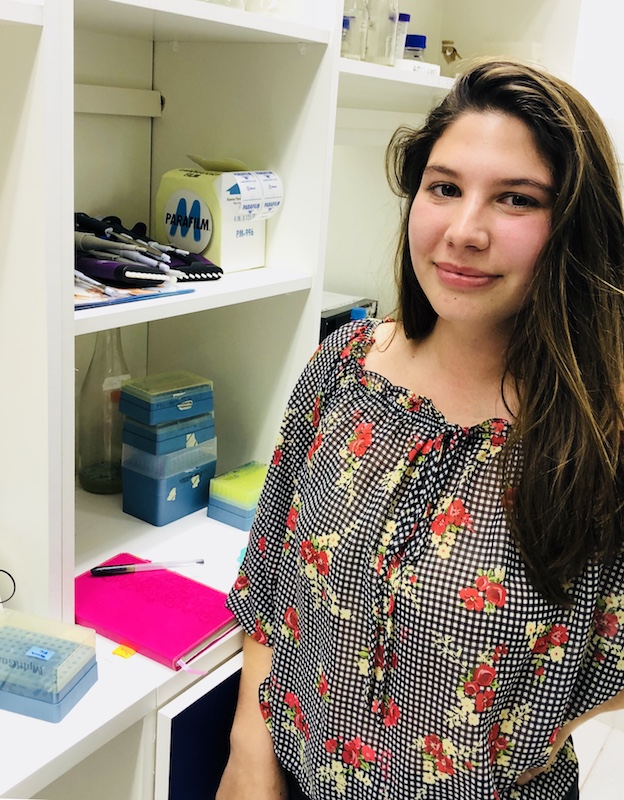 Kamila Urbina
Undergraduate student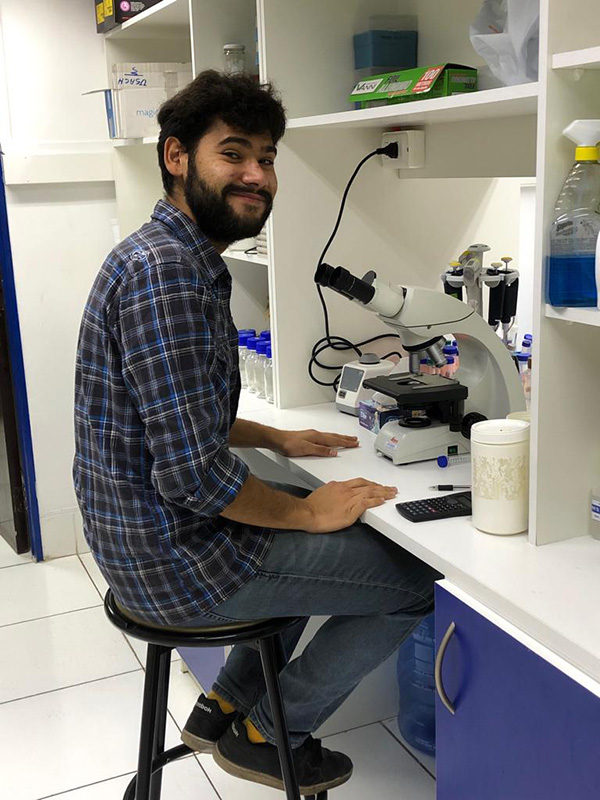 Tomás Peña
Undergraduate student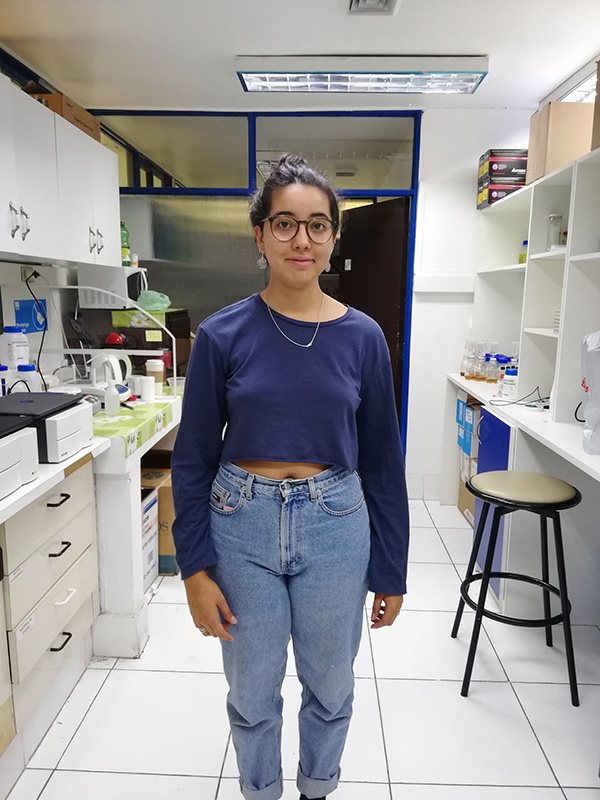 Ester Gonzalez
Undergraduate student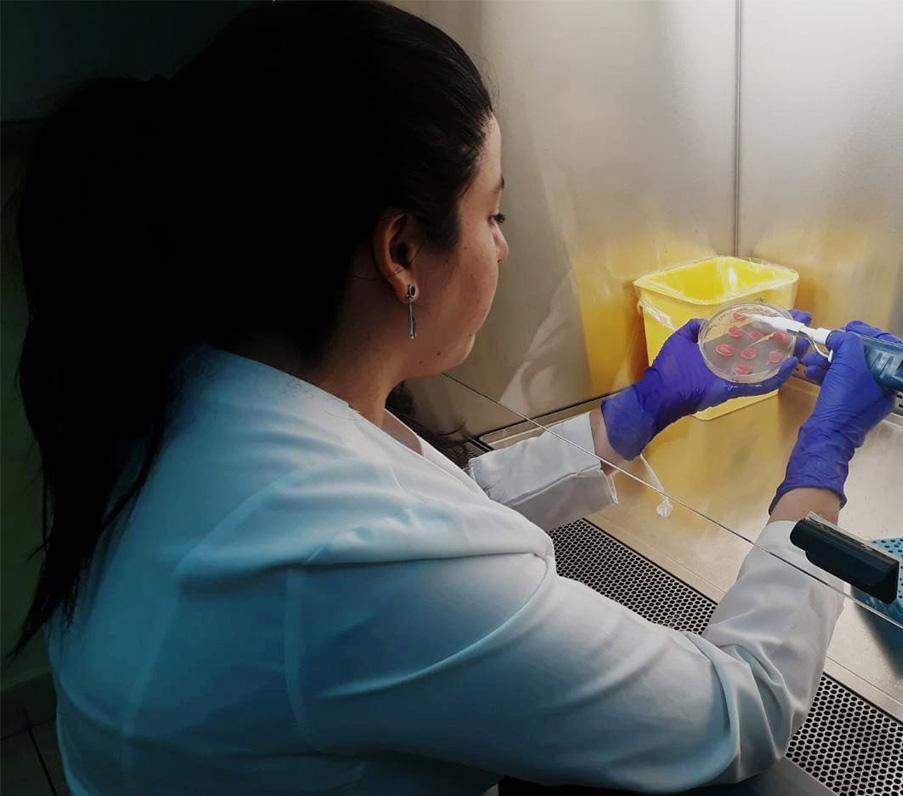 Claudia Villegas
Research assistant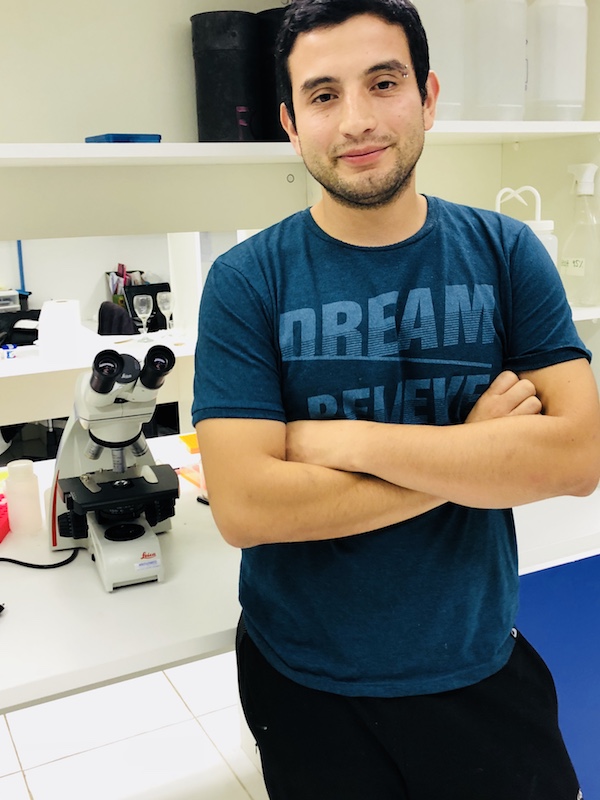 Sebastian Flores
Undergraduate student
Research Lines
Our interest can be dissected into:
– Quantitative genetics to identify G x E interactions
– Experimental evolution in native yeasts
– Study the genetic diversity of Chilean Saccharomyces isolates
– Produce new isolates and hybrids for the beer industry
Publications
1. Brice C, Cubillos FA, Dequin S, Camarasa C, Martínez C 2018. Adaptability of the Saccharomyces cerevisiaeyeasts to wine fermentation conditions relies on their strong ability to consume nitrogen. PLoS 2018 Feb 12;13(2):e0192383. doi: 10.1371/journal.pone.0192383. eCollection 2018. [Pubmed]
2. Quispe X, Tapia SM, Villarroel C, Oporto C, Abarca V, García V, Martínez C, Cubillos FA. 2017. Genetic basis of mycotoxin susceptibility differences between budding yeast isolates. Scientific Reports. 2017 Aug 23;7(1):9173. doi: 10.1038/s41598-017-09471-z. [Pubmed]
3. Godoy L, Silva-Moreno E, Mardones W, Guzman D, Cubillos FA, Ganga A. 2017. Genomics Perspectives on Metabolism, Survival Strategies, and Biotechnological Applications of Brettanomyces bruxellensisLAMAP2480. J Mol Microbiol Biotechnol. 2017 Jun 9;27(3):147-158. [Pubmed]
4. Cubillos FA, Brice C, Molinet J, Tisné S, Abarca V, Tapia SM, Oporto C, García V, Liti G & Martínez C. 2017. Identification of nitrogen consumption genetic variants in yeast through QTL mapping and Bulk segregant RNA-seq analyses. G3(Bethesda). 2017 Jun 7;7(6):1693-1705. [Pubmed]
5. Thompson DA & Cubillos FA. 2017. Natural gene expression variation studies in yeast. Yeast. Jan;34(1):3-17. [Pubmed]
6. Cubillos F.A.Exploiting budding yeast natural variation for industrial processes. 2016. Current Genetics. Nov;62(4):745-75.[Pubmed]
7. Kessi-Pérez EI, Araos S, García V, Salinas F, Abarca V, Larrondo LF, Martínez C & Cubillos FA. 2016. RIM15antagonistic pleiotropy is responsible for differences in fermentation and stress response kinetics in budding yeast. FEMS Yeast Research. pii: fow021. Epub 2016 Mar 4. [Pubmed]
8. Salinas F, de Boer CG, Abarca V, García V, Cuevas M, Araos S, Larrondo LF, Martínez C, Cubillos FA. 2016.Natural variation in non-coding regions underlying phenotypic diversity in budding yeast. Scientific Reports, srep21849. [Pubmed]
9. Cubillos FA*, Stegle O, Grondin C, Canut M, Tisne S, Gy I & Loudet O. 2014. Extensive cis-Regulatory Variation Robust to Environmental Perturbation in Arabidopsis. Plant Cell 26(11):4298-4310. [Pubmed]
10. Valdes J, Tapia P, Cepeda P, Varela J, Godoy L, Cubillos FA, Silva E, Martínez C & Ganga A. Draft genome sequence and transcriptome analysis of the wine spoilage yeast Dekkera bruxellensisLAMAP2480 provides insights into genetic diversity, metabolism and survival. FEMS microbiology letters 361(2): 104-106. [Pubmed]
11. Jara M*,Cubillos FA*, García V, Salinas F, Aguilera O, Liti G & Martínez C. 2014. Natural variation in the central nitrogen metabolism in fermenter yeasts. PLoS ONE9(1): e86533. [Pubmed]
11. Coustham V, Vlad D, Deremetz A, Gy I, Cubillos FA, Kerdaffrec E, Loudet O & Bouché N. 2014. SHOOT GROWTH1 Maintains Arabidopsis Epigenomes by Regulating IBM1. PLoS ONE9 (1), e84687. [Pubmed]
12. Cubillos FA*, Parts L*, Salinas F, Bergström A, Scovacicricchi E, Zia A, Illingworth CJ, Mustonen V, Ibstedt S, Warringer J, Louis EJ, Durbin R†& Liti G†. 2013. High-Resolution Mapping of Complex Traits with a Four-Parent Advanced Intercross Yeast Population. Genetics. 195(3):1141-55. [Pubmed]
13. Liti G, Nguyen Ba A, Blythe M, Müller C, Bergström A, Cubillos FA, Dafhnis-Calas F, Khoshraftar S, Malla S, Mehta N, Siow C, Warringer J, Moses A, Louis EJ*& Nieduszynski C*. 2013. High Quality de novo Sequencing and Assembly of the Saccharomyces arboricolusgenome. BMC Genomics. 14 (1), 69. [Pubmed]
15. Salinas F, Cubillos FA, Soto D, García V, Bergström A, Warringer J, GangaA, Louis EJ, Liti G* & Martinez C*. 2012. The Genetic Basis of Natural Variation in Oenological Traits in Saccharomyces cerevisiae. PLoS ONE. 7 (11), e49640. [Pubmed]
16. Cubillos FA*, Yansouni J*, Khalili H, Balzergue S, Elftieh S, Martin-Magniette ML, Serrand Y, Lepiniec L, Baud S, Dubreucq B, Renou JP, Camilleri C§& Loudet O§. 2012. Expression variation in connected recombinant populations of Arabidopsis thalianahighlights distinct transcriptome architectures. BMC Genomics. Mar 27;13:117. [Pubmed]
17. Zörgö E, Gjuvsland A, Cubillos FA, Louis EJ, Liti G, Blomberg A, Omholt SW & Warringer J. 2012. Life history shapes trait heredity by promoting accumulation of loss-of-function alleles in yeast.Molecular Biology Evolution.Jul;29(7):1781-9. [Pubmed]
18. Cubillos FA, Coustham V & Loudet O. 2012. Lessons from eQTL mapping studies: non-coding regions and their role behind natural phenotypic variation in plants. Current Opinion in Plant Biology. Apr;15(2):192-8. [Pubmed]
19. Warringer J, Zörgö E, Cubillos FA, Zia A, Gjuvsland A, Simpson J, Forsmark A, Durbin R, Omholt S, Louis EJ, Liti G, Moses A & Blomberg A. 2011. Trait variation in yeast is defined by population history. PLoS Genetics. Jun;7(6):e1002111. [Pubmed]
20. Parts L, Cubillos FA, Warringer J, Jain K, Salinas F, Bumpstead S, Molin M, Zia A, Simpson J, Quail M, Moses A, Louis EJ, Durbin R & Liti G. 2011. Revealing the genetic structure of a trait by sequencing a population under selection. Genome Research, Jul;21(7):1131-8. [Pubmed]
21. Cubillos FA, Billi E, Zörgö E, Parts L, Fargier P, Omholt S, Blomberg A, Warringer J, Louis EJ & Liti G. 2011. Assessing the complex architecture of polygenic traits in diverged yeast populations. Molecular Ecology, Apr;20(7):1401-13. [Pubmed]
22. Cubillos FA, Louis EJ, Liti G*. 2009. Generation of a Large Set of Genetically Tractable Haploid and Diploid SaccharomycesStrains. FEMS Yeast Research. 9, 1217-1225. [Pubmed]
23. Liti G*, Haricharan S, Cubillos FA, Tierney AL, Sharp S, Bertuch AA, Parts L, Bailes E, Louis EJ. 2009. Segregating YKU80and TLC1Alleles Underlying Natural Variation in Telomere Properties in Wild Yeast. PLoS Genetics.5 (9); e1000659. [Pubmed]
24. Cubillos FA, Vásquez C, Faugeron S, Ganga A, Martínez C. 2009. Self-fertilization is the main sexual reproduction mechanism in native wine yeast populations.FEMS Microbiology Ecology. Jan;67(1):162-70. [Pubmed]
Current Grants
May 2018 Expected. FIC Región de los Rios. 'Hacia la denominación de origen de la cerveza de Los Ríos: descubriendo una levadura nativa'.
April 2018 to date. FONDECYT Regular 1180161 'Decoding the genomic and phenomic complexity of the cryotolerant yeast Saccharomyces eubayanus'.
January 2018 – to date: Millennium Institute for Integrative and Synthetic Biology (MIISSB).